BBH Awards 2016 opens for entries
Building and Design | Facilities | Technology
Competition celebrates excellence in healthcare estates and product design
The Building Better Healthcare Awards 2016 opens for entries today.
Now in its 18th year, this popular competition celebrates the innovation, architecture, people, products and services that are helping to transform patient care across the NHS, private health and social care sectors.
This year there are 23 awards categories across five classes – Building Design, Patient Experience, Products, Estates and Facilities Management, and the Special class.
New awards for this year include two prizes which recognise the Government's decision to make the use of Building Information Modelling (BIM) compulsory on all centrally-procured developments.
The awards are:
Best Communications or IT Product
Best Exterior Product
Best Interior Product
Best Internal Environment
Best External Environment
Best Collaborative Arts Project (Performance)
Best Collaborative Arts Project (Static)
Best Example of Efficiencies
Best use of BIM
Facilities Team of the Year
Estates Team of the Year
Best Building Information Modelling (BIM) Development
Best Sustainable Development
Best Dementia Care Development
Best Mental Health Development
Best International Design
Best Primary Care Development
Best Acute Hospital Development
Grand Prix Design Award
Patient's Choice Award
Clinician's Choice Award
Entries are being welcomed in all categories except for the Special Awards class, where winners are chosen by the judges from across all entries.
The judges will meet in the summer to discuss the nominations and the winners will be revealed at a plush ceremony in central London on 2 November.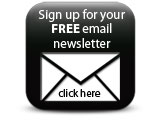 For full details of criteria, and how to enter, click here to visit the awards website.