Aberdeen Royal Infirmary focuses on faster processes for vascular procedures
Hospital installs ACUSON P300 portable ultrasound system and ACUSON S2000 ultrasound system from Siemens Healthcare
NHS Grampian's largest hospital, Aberdeen Royal Infirmary (ARI), has installed an ACUSON P300 portable ultrasound system and an ACUSON S2000 ultrasound system to make vascular procedures non-invasive and friendlier for patients.
The technology, from Siemens Healthcare, has negated the need for patients to have a CT or MR scan for various vascular procedures. This means there is no dose impact, therefore minimising risk for patients and staff alike.
"The excellent image quality provided by the two systems has allowed us to provide vascular diagnoses and procedures to patients that would have previously required CT or MR input, often as well as an ultrasound scan," said Linda Sleigh, clinical vascular scientist at NHS Grampian.
"This means our elderly or vulnerable patients can benefit from a much faster diagnosis and a non-invasive technique. Also, with the new, high-definition systems we can see blood vessels that were not visible before."
The ultrasound technology sits in the busy vascular unit and was chosen in a comparison evaluation against various competitor units. The hospital compared price, manoeuvrability, image quality and ease-of-use. It is now being used for a variety of procedures including diagnosis of varicose veins, aortic aneurisms and renal access. While the S2000 is a static system, the P300's portability means it can be taken directly to the patient.
"Aberdeen Royal Infirmary provides a broad range of vascular procedures and diagnoses. The installation of the ACUSON P300 and ACUSON S2000 will greatly aid the hospital in providing a fast and accurate service to patients," said Brian Kane, regional sales manager at Siemens Healthcare. "The excellent image quality provided by both systems has been offering the clinicians diagnostic confidence as they are able to see fine detail more clearly."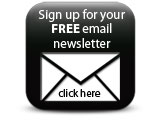 The P300 design features a small footprint that makes it easy to store and move from room to room. It has a 15-inch XVGA LCD display, integrated power supply, and two transducer ports for maximum ease of use. The ACUSON S2000 features high-density element array transducers and delivers clear image resolution, allowing researchers to distinguish fine tissue detail. The system is ergonomically designed for maximum user comfort and flexibility.
Companies