23 new directors to steer LIFT company developments
Community Health Partnerships reveals appointment of local public sector directors to sit on LIFT boards
Changes in the medical sector continue with the announcement of 23 new local public sector directors who will serve on the boards of LIFT companies steering the design of healthcare facilities across England.
Community Health Partnerships (CHP) revealed the appointments this week, with more to be made over the coming months.
They come as a result of CHP's changing role which, from April this year, saw it take on responsibility for the LIFT programme from the now-defunct primary care trusts, including their shareholdings, and subsequent position on the boards.
Chief executive, Sue O'Connell, said: "These appointments will play a key role in maintaining the important links between LIFT companies and the local health economies they serve. In our search for suitable directors we have looked for individuals possessing the broad experience and personal attributes to get the best from partnerships."
The LIFT companies are locally-based joint ventures between public and private sector organisations, which bring together the resources and expertise to invest in some of the most disadvantaged parts of the country.
CHP plays a key role in facilitating these public private partnerships to deliver a wide range of health planning and estate services that support health providers and local authorities achieve improvements in the estate.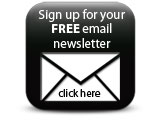 The appointments are as follows:
London area
Barking, Dagenham and Havering Community Ventures: Martin Sheldon, shared financial director of Redbridge, Barking and Havering clinical commissions groups (CCGs)
South London Health Partnership: Andrew Ayres, chief officer, Lambeth CCG
East London LIFT Company: Dr Sam Everington, chairman, Tower Hamlets CCG
North London Estate Partnerships: Bernadette Conroy, lay board member, Barnet CCG
RWF Health and Community Developers: Martin Sheldon, shared financial director, Redbridge, Barking and Havering CCGs
South West London Health Partnerships: Dr Phil Moore, deputy chairman (clinical), Kingston CCG, and joint associate medical director for Kingston
North London Estate Partnerships: Bernadette Conroy, lay board member, Barnet CCG
Midlands and East area
Assemble Community Partnership: Alan Pond, chief operating officer, Herts Valley CCG
Arden Estate Partnerships Juliet Hancox, chief operating officer, Coventry and Rugby CCG
Dudley Infracare LIFT Limited: Matt Hartland, chief financial officer, Dudley CCG
Healthcare Improvement Partnership (Wolverhampton City & Walsall): Claire Skidmore, chief financial officer, Wolverhampton City CCG
Prime 200: Tony Matthews, chief financial officer, North Staffordshire CCG and Stoke on Trent CCG
South West London Health Partnerships: Dr Phil Moore, deputy chairman (clinical), Kingston CCG, and joint associate medical director for Kingston
North London Estate Partnerships: Bernadette Conroy, lay board member, Barnet CCG
North area
Liverpool & Sefton Health Partnership: Gideon Ben-Tovim, former chairman of Merseyside PCT cluster and deputy chairman of Liverpool's Health Commission
Renova Developments: Alan Campbell, accountable officer, Salford CCG
Community 1st Oldham: Anthony Kane , lay member of NHS Health Research Authority (confidentiality advisory group) and former lay adviser to shadow Oldham CCG
Barnsley Community Solutions: Cheryl Hobdon, chief finance officer, Barnsley CCG
Bradford and Airedale Community Solutions: Helen Hirst, chief operating office of Bradford City and Bradford Districts CCG
Citycare: Emma Latimer, chief officer, Hull CCG
South area
Community 1st Cornwall: Barbara Gregory, chief finance officer, Kernow CCG
Medway Community Assets: Bill Jones, chief finance officer, Dartford, Gravesham and Swanley CCG
Hampshire LIFTCo JV: Inger Hebden , director of commissioning for long-term conditions and community at West Hampshire CCG; and Michael Parr, director of finance and performance, Solent NHS Trust
Companies