Arts for All: A new digital arts in health programme from CW+
Chelsea and Westminster NHS arts charity launches online arts programme
CW+, the official charity of Chelsea and Westminster Hospital NHS Foundation Trust, has this week launched Arts for All: Virtual Connections, a digital arts programme designed to support the health and wellbeing of patients, staff and those isolating in the wider community during the COVID-19 pandemic.
Created in response to the coronavirus crisis, the programme enables artists who would normally engage with patients at Chelsea and Westminster and West Middlesex University hospitals to do so virtually.
It is curated to engage, entertain and connect and to reflect the voices of patients, staff and artists at this difficult time - encompassing all aspects of the creative arts - drawing, colouring etc - as well as music, singing, mindfulness and creative movement.
The programme is a mix of newly-commissioned work from nine freelance artists producing, initially, up to 45 hours of content, before adding new content weekly.
Thenew online workshops and performances will stay true to the model CW+ has developed over the years as a leader in the arts in health field.
"During this difficult time, we are determined to continue to support our hospital community through arts in health interventions" said Trystan Hawkins, CW+'s patient environment director.
"Virtual Connections is a one-of-a-kind programme, which will provide opportunities for our freelance artists and creative sector partners during this unpredictable time, and will boost their practices individually as well as he arts and culture scene as a whole."
Over the past few weeks, the trust has been at the epicentre of the COVID-19 pandemic as one of the main receiving hospital trusts in London for COVID-19 patients.
And CW+ has partnered with Hospedia to host the virtual programme free of charge on patient bedside screens in both trust hospitals.
The programme is accessible via the CW+ website on desktop, mobile phone or tablet.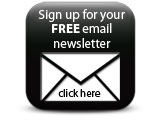 And volunteers will also be encouraged to access the content through tablets while engaging with patients at their bedside.